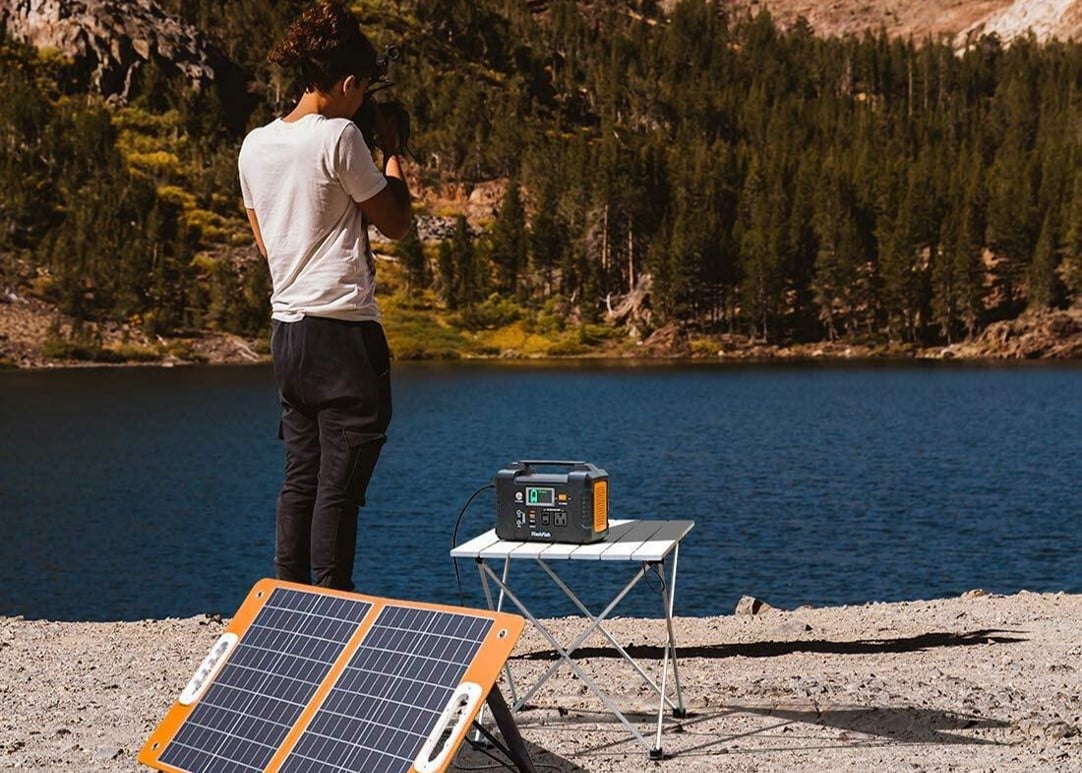 CLIP'N'CHARGE
The window power plant
To clamp
Free shipping and return shipping
14 days trial period with money back guarantee
Power: 2000W permanent
Up to 3000W power for 5 minutes
Capacity: 1500Wh 
Fast Charge: 0-80% in less than one hour
Protection against overvoltage, overcharging, overheating and short circuit
100W solar panel connectable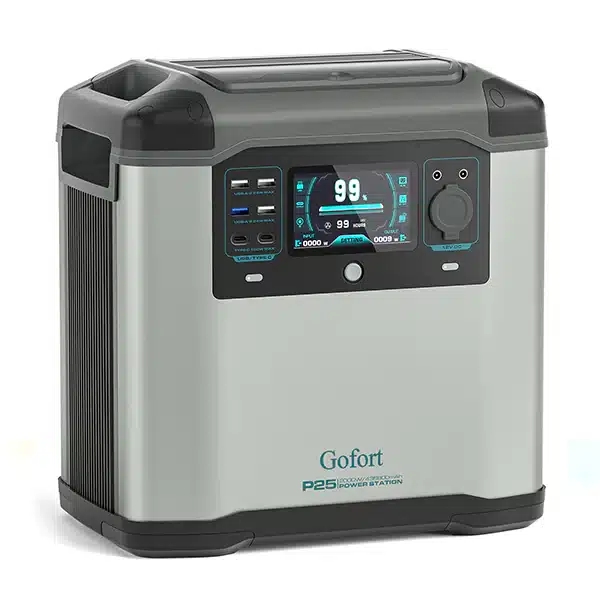 PREMIUM POWERSTATION
2000W power station with 1500Wh capacity
TRUSTED SHOPS
5.000+ satisfied customers and 300+ positive reviews
Our power stations and PV modules
Photovoltaics: The future of energy generation
Use the clean solar energy and reduce your electricity bill.
In times of climate change and the energy transition, many people are looking for ways to generate their own electricity and become less dependent on large energy suppliers. Window power plants represent an interesting possibility.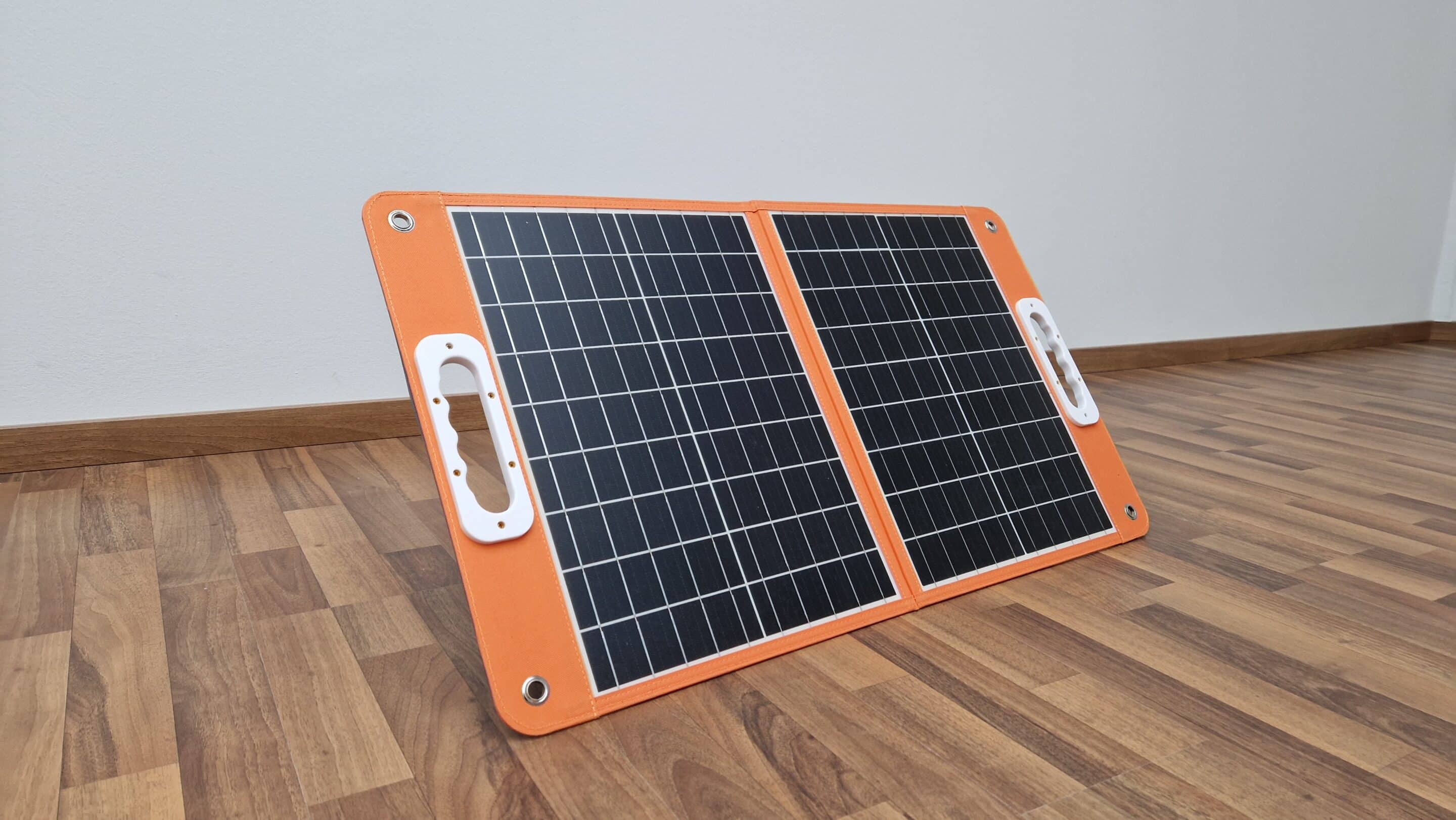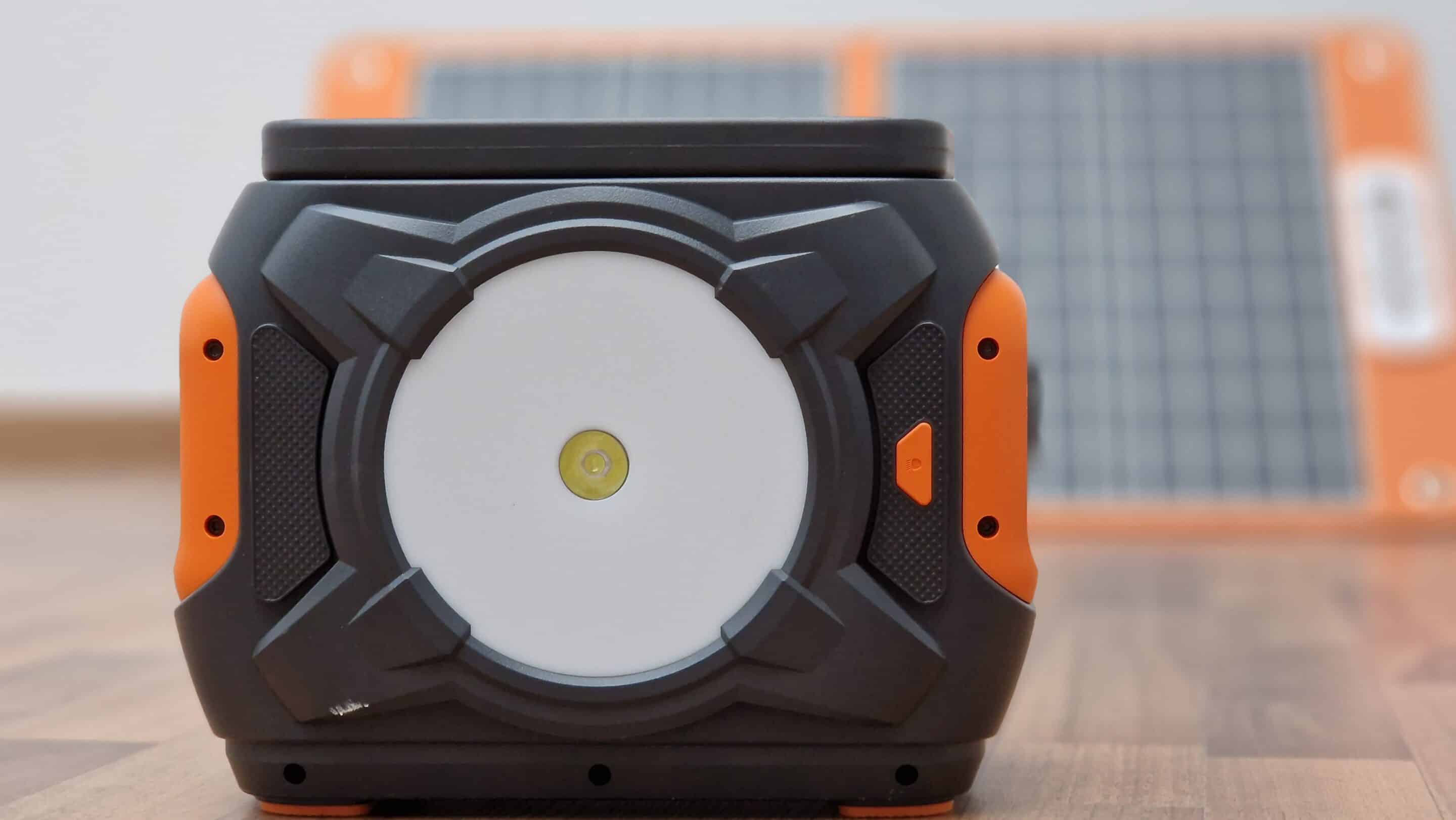 Powerstation with 80Ah storage capacity
Use the clean solar energy and reduce your electricity bill.
In order to store the energy generated by window power plants, it is recommended to use a battery storage. One possible option is the Powerstation with 80Ah storage capacity.
This compact and lightweight station can be easily placed in the home and has enough capacity to store power for several days. It also has several ports to connect devices directly or add more batteries.
You have questions? We have answers!
Click here for the contact form:
Why should you buy a window power plant?
Climate change
Climate change is felt worldwide and manifests itself in various forms of changes and disasters. A window power plant contributes to environmental protection and reduces CO2 emissions.
Save costs
A window power plant offers us not only the possibility to protect our climate and ecosystem, but also to reduce the constantly increasing energy costs.
Easy installation
Our window power plants are easy to install and do not require complicated construction measures. They can be taken anywhere at any time. With the help of the accumulator you can even take the generated energy with you
Independence
By using a balcony power plant, you can become less dependent on energy suppliers and use self-produced electricity.
Promotion
In many places, there are incentive programs for the purchase and installation of balcony power plants that can help reduce the initial cost.
Photovoltaics - Sustainable and independent
60W module. Expandable to 120W.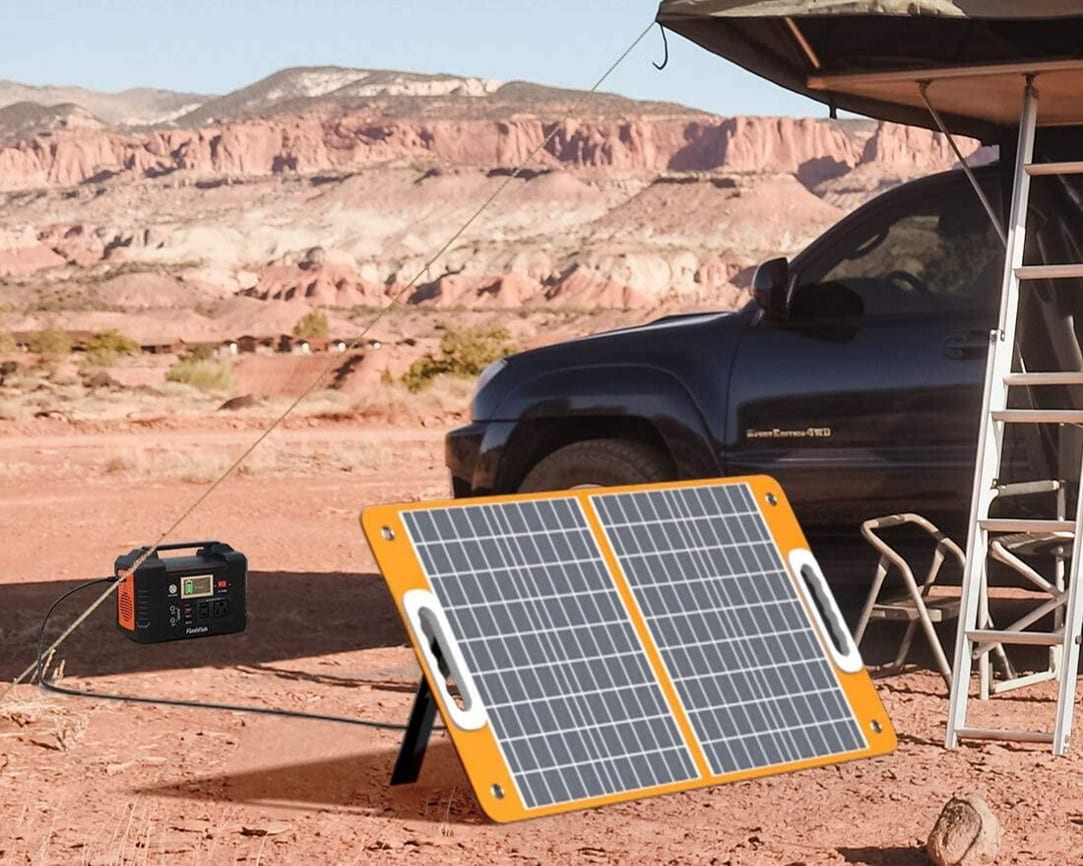 Independent
Safety through 60W solar power
More comfort when camping and your backup for emergencies
Ideal alignment due to integrated feet

Fits perfectly for 80Ah power station
Can be combined with another 60W module for even more independence
Sustainable
Green energy without CO2
Contribute to environmental protection with photovoltaics
Reduces your electricity costs

Reduces your CO2 emissions
For better climate
Mobile
Power backup on the go
So you always have your power source with you, no matter where you are
USB-A, USB-C and DC plug directly connectable

Easy to carry because foldable

Small and light
The advantages of our Powerstation
Independence: Our portable photovoltaic cell makes it possible to be independent of the power supply. For example, in remote areas, camping or traveling, you can have access to a reliable source of electricity without having to rely on power outlets.
Mobility: The portable photovoltaic cell can be easily transported because it is compact, lightweight and foldable. So you can take it anywhere you need electricity.
Environmentally friendly: Photovoltaic cells produce electricity from solar energy, making them an environmentally friendly alternative to traditional power sources that use fossil fuels.
Cost savings: A portable photovoltaic cell can save money in the long run by reducing the need to draw electricity from the public grid. This is particularly advantageous in remote areas or for outdoor activities where a power supply from the public grid is not possible.
Versatility: A portable photovoltaic cell can be used not only to power cell phones and laptops, but also other devices such as cameras, lighting, portable speakers and more.
Easy to use: A portable photovoltaic cell is easy to use. It usually has several USB ports to which you can connect devices. Some models also have a digital display that shows the remaining battery life.
Robustness: Portable photovoltaic cells are usually robustly built and can operate reliably for several years. They are also often water and dust protected, which makes them suitable for outdoor use.
Powerstation - The pure energy
80Ah/292Wh power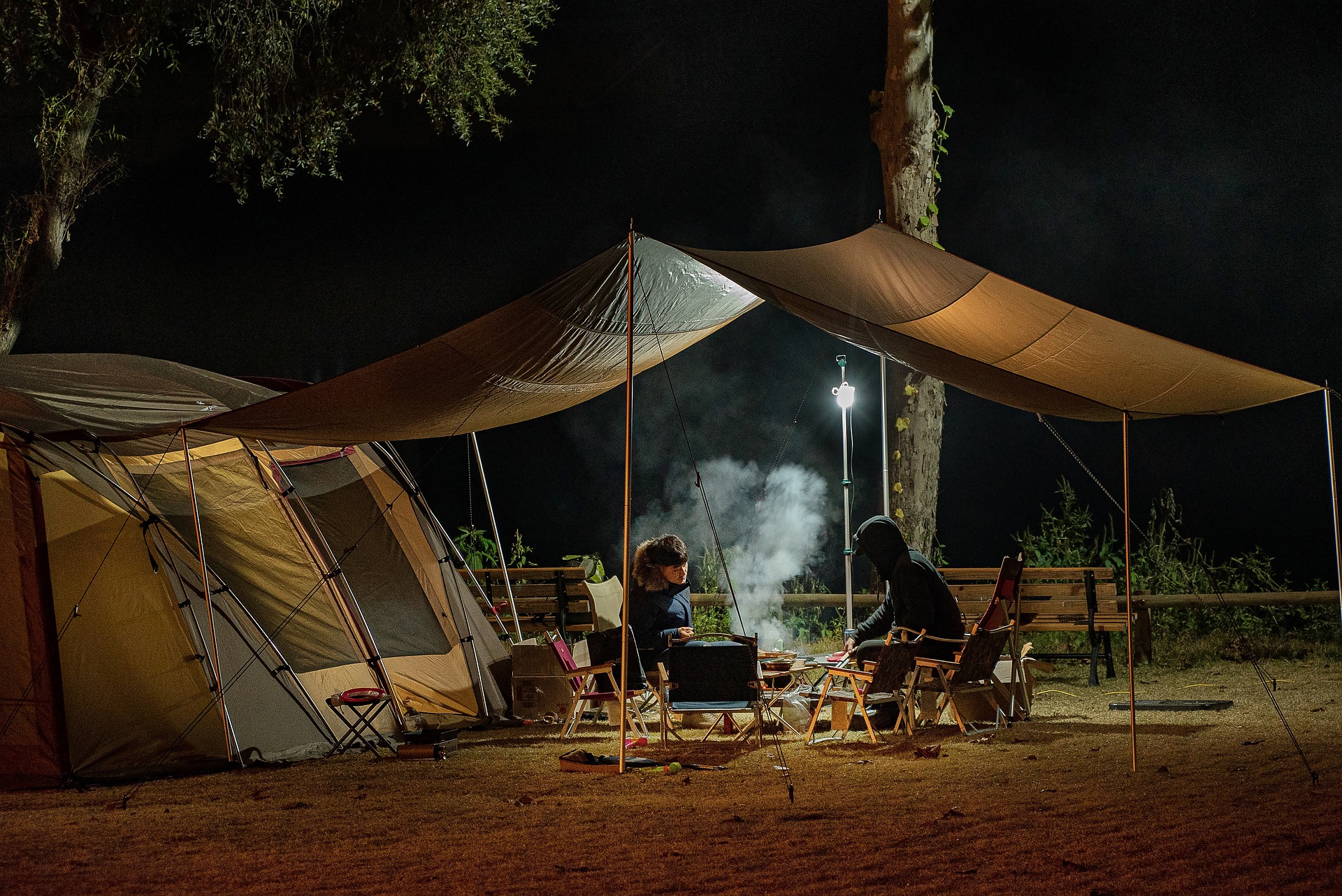 Direct current DC
Small appliances and lights
Also ideal for camping
Integrated dimmable light
Charge up to 6 devices simultaneously
20x cell phone charge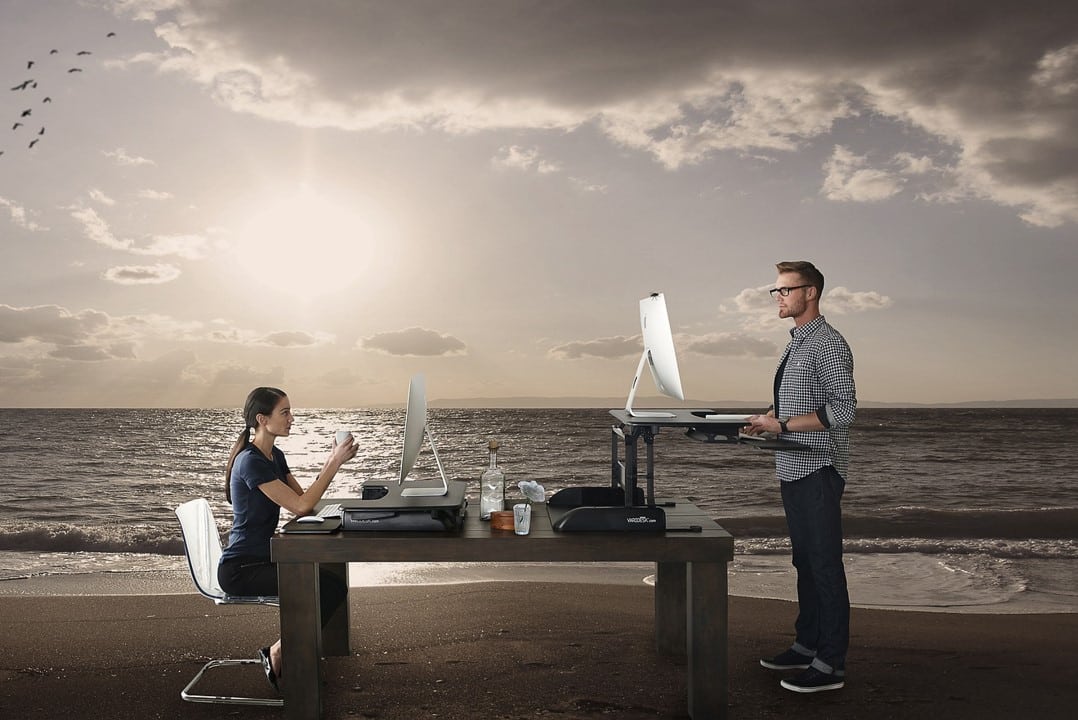 Alternating current AC
Household appliances & Co
For remote working or as emergency power supply
Ideal for Workation
1x 230V AC connection
320W permanent, 600W short-term
The advantages of our Powerstation
WHAT ARE POWERSTATIONS?
Power stations, also known as portable power generators or portable power supplies, offer numerous advantages. Unlike traditional generators, Powerstations are quiet, emission-free and portable. These features make them an attractive option for camping trips, emergencies and outdoor activities. Powerstations are effectively large batteries that store electricity that you have previously fed into the powerstation via the home grid or a suitable photovoltaic module.
WHY DO I NEED THE CLIP'N'CHARGE POWERSTATION?
Our power station can store up to 80Ah of power, which is enough to run a variety of devices. For example, with this amount of power you can charge several cell phones or tablets, use a small refrigerator or even run a laptop. Even larger electrical appliances such as televisions or air conditioners can be powered by power stations if they have enough power.
Due to its compact size and light weight, you can easily take the CLIP'N'CHARGE Powerstation with you. This is especially convenient for outdoor activities such as camping, hiking or boating.
HOW TO OPERATE THE POWERSTATION?
Operating the CLIP'N'CHARGE is very simple. It has a power socket, three USB ports, two DC 12V ports and one USB-C port. In addition, it has a digital display that shows the charging status.
HOW LONG DOES THE POWERBANK LAST?
How many times you can charge a device depends on the battery capacity of each device. The following table shows some recharge cycles:
| | |
| --- | --- |
| Smartphone | 20x |
| Tablet | 13x |
| Laptop | 11x |
| Powerbank (10.000 mAh) | 8x |
HOW HIGH QUALITY IS THE CLIP'N'CHARGE POWERSTATION?
The power station is ruggedly built and can operate reliably for several years. has built-in protections that protect it from overheating, overloading or short-circuiting. The lithium ion battery lasts approximately 800 charge cycles, which is equivalent to over 10 years of average use.
In addition to these general benefits, power stations also offer specific advantages for various applications. For example, they can serve as a backup power source during power outages or as a power source for lighting, refrigerators, laptops and other devices during outdoor activities.