The smart CLIP'N'SHADE outdoor roller blind
The smart home extension by means of radio battery motor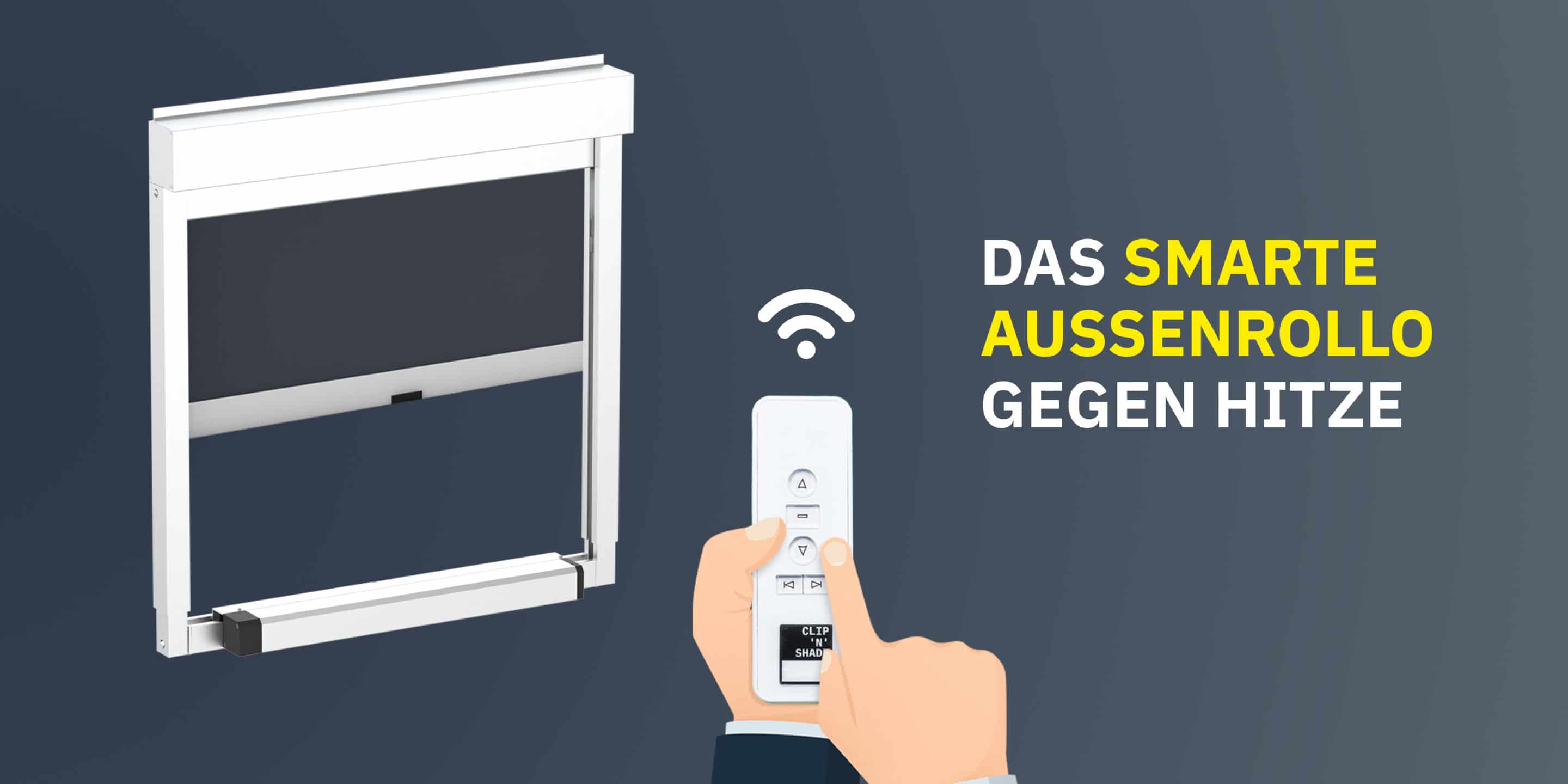 "Smart home is the generic term for the networking of technology in residential buildings. Intelligent, remotely controllable devices can increase living comfort, energy efficiency and security."
From the remote-controlled coffee machine or the camera in the fridge to the hoover robot to the heating or the light bulb - many things that sounded like dreams of the future a few years ago are already possible today and almost everything in our home can be controlled and programmed remotely via an app thanks to the smart home. It's quite practical: dinner is already warm and ready to eat in the oven when you come home from work or you check once again on holiday whether you really locked the door properly. So the smart home not only saves us time, but also nerves, and that's really worth a lot, isn't it?
However, such useful little helpers are sometimes expensive or have to be retrofitted at great expense, e.g. by laying lines and cables in the wall. Especially in rented flats, this is often not an option and the smart devices reach their limits. Expensive awnings or blinds quickly exceed the budget and have to be agreed with the landlord first. But what is the alternative?
Quite simple: The smart outdoor blind from CLIP'N'SHADE. With it, you can expand your smart home easily, quickly and without high costs. The highlight: You can also retrofit your existing CLIP'N'SHADE roller blind with our motor component and your roller blind will move as if by magic at the touch of a button or voice command.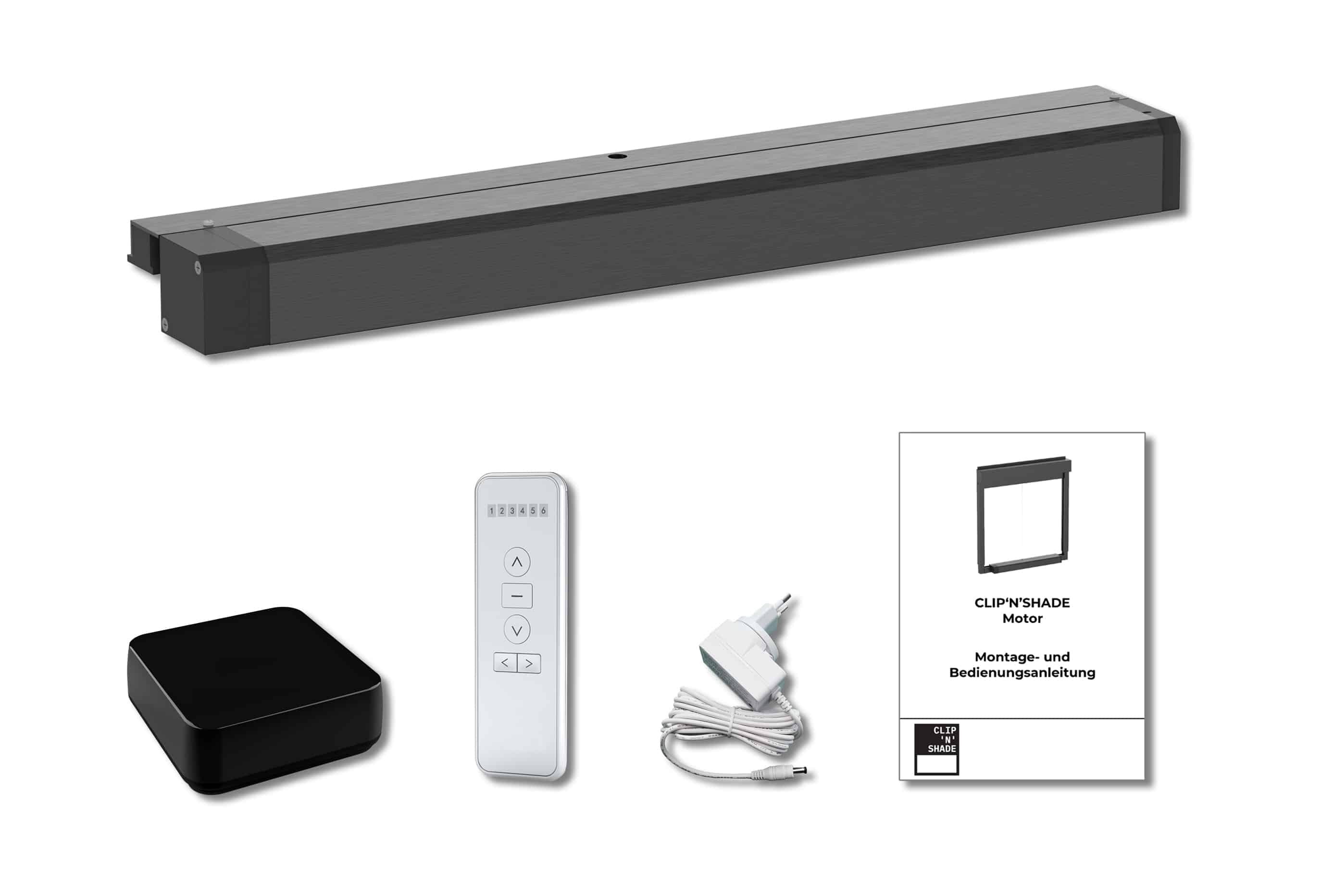 How does it work? You simply insert the battery motor into the connection profile of the roller blind and easily connect it to a pull cord, which then moves the roller blind up or down. Once the installation is done, you can control the roller blind via the included remote control or via an additional Smart Home gateway via app or voice assistant, such as Amazon Alexa or Google Home from any room in your home. This way, you can, for example, lie comfortably on the sofa and no longer have to get up or clear your windowsill and open the window to operate your roller blind. This also has another advantage, because the heat from outside can not penetrate into the interior of your apartment.
The battery of the motor has a capacity of up to 350 load changes - this corresponds, depending on use, up to one year. To charge the battery, the smart CLIP'N'SHADE outdoor blind does not need to be disassembled, but can simply be connected to the charger. The charging process takes approx. 4-6hours.
Quite smart, then!
Here you can learn more about our smart home extension
Click here to go directly to the smart motor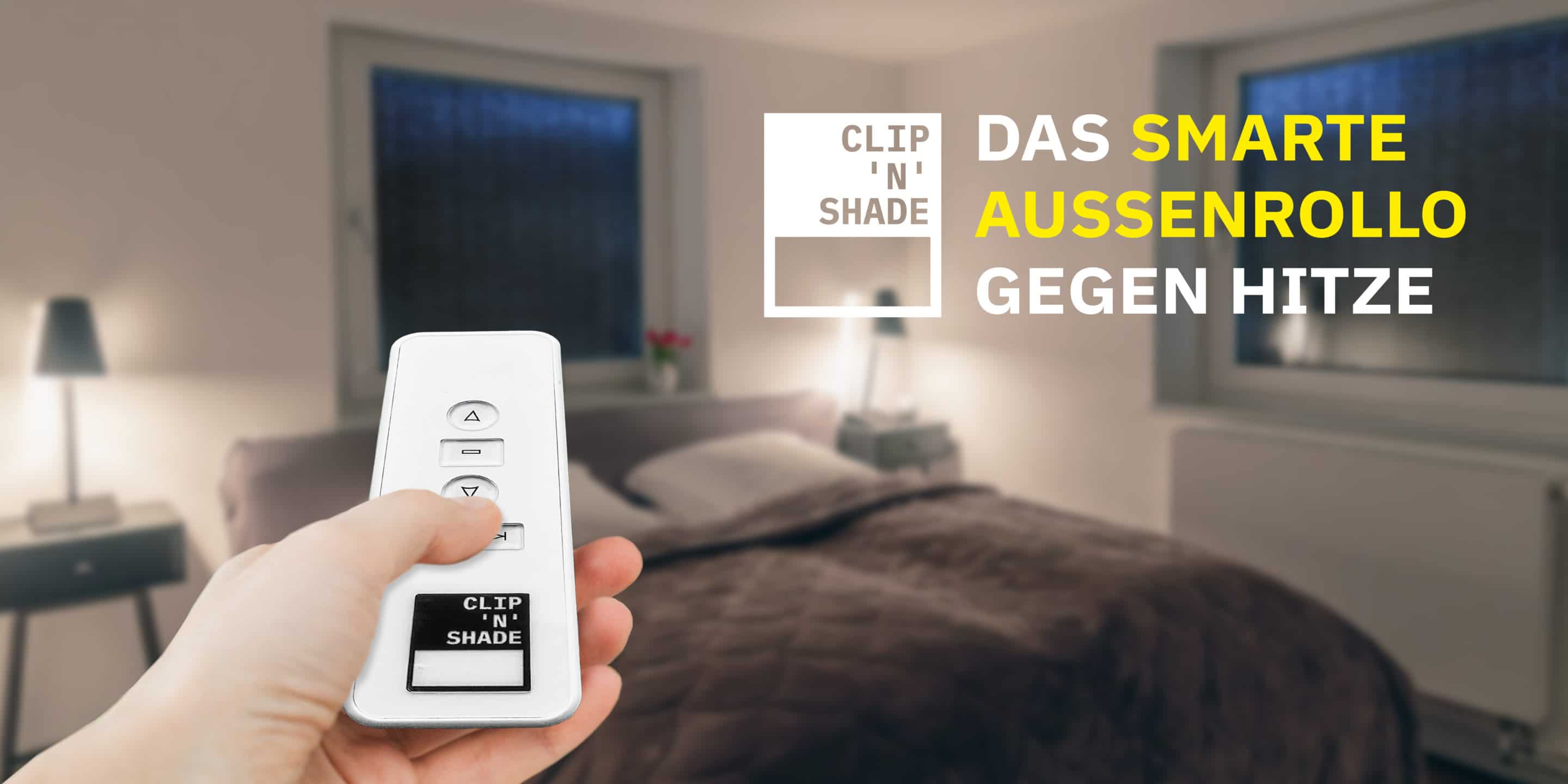 Do you have questions about the article or the product?
Your contact
Richard Koch
Marketing and Sales
Phone: +49 (0) 9391 20-5610
E-mail: richard.koch@clipnshade.de
Address
ClipnShade GmbH
Dillberg 14-16
97828 Marktheidenfeld